Introduction
The cabinet type hot air dryer machine is based on the reverse Carnot principle. It obtains energy from the ambient air and transfers the four times heat to the drying room, drying materials efficiently, but only consuming primary energy.
The hot air dryer machine adopts medium and low temperature drying, which can accurately control the drying temperature, drying humidity and drying time, to maximum maintain the shape, nutritional value, and fragrance of product. It is suitable for all materials which drying temperature should be lower than 80℃, such as kinds of fruits, vegetables, grains, seafood, meat products, spices, wood, incense, etc.
The cabinet type hot air dryer is easy to install, easy to operate, and has small footpoint. It can be used indoors and outdoors. There is no pollution generated during the production process. Compared with other drying equipment, the price of the cabinet type hot air dryer is also very advantageous.
Sample: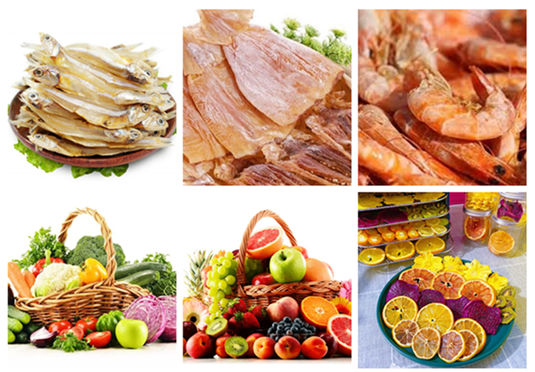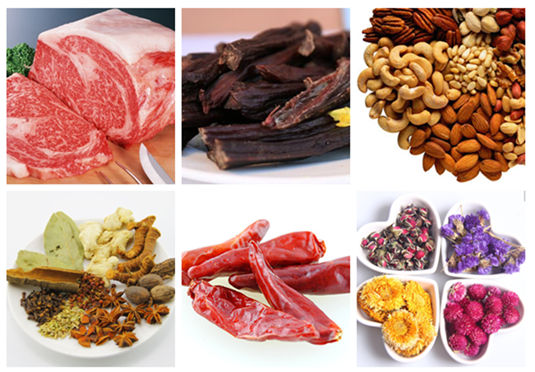 Parameter
| | | |
| --- | --- | --- |
| Model | Capacity (kg/batch) | Drying room size (m) |
| JY - 1.5P | 80-100 | 1.27x0.76x1.85 |
| JY - 3P | 250-450 | 3.3x2x2.2 |
| JY-8P | 600-1000 | 5.6x2.2x2.7 |
| JY-15P | 1500-2000 | 8x3x2.8 |
| JY-D15P | 4000 | 8x5.9x2.8 |